The digital CD register you've been waiting for.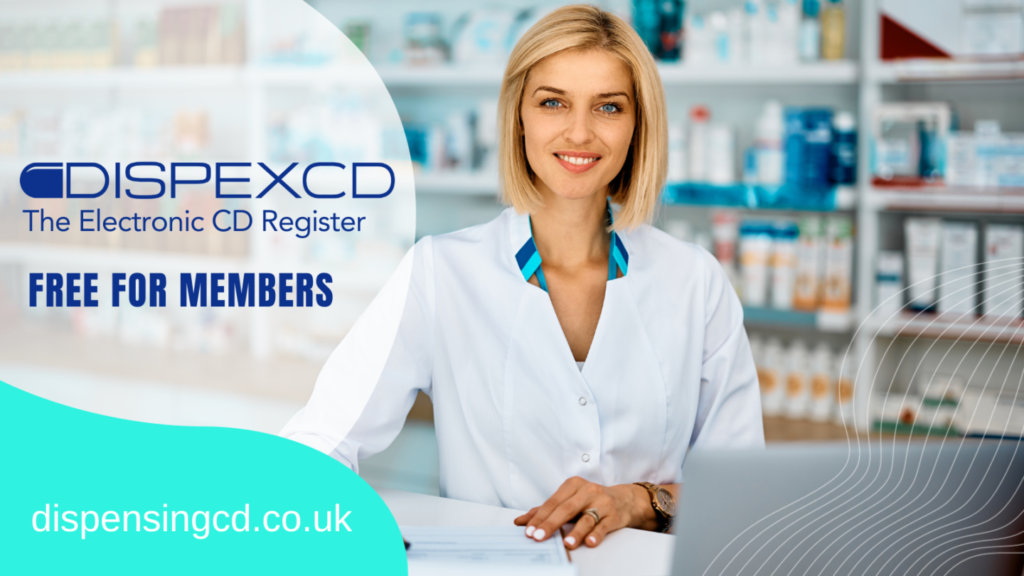 Nothing to install, easy to setup. Guaranteed to save you time and money!

DispexCD runs on your computer's existing internet browser, allowing you to save space and eliminate the need for paper CD registers and CD returns registers.
New to electronic Controlled Drug registers?
Well, we'll be here to support you both during the setup process and beyond.  To get started, please view our New User Guide, FQA document and our demo page. Once you are ready to register, simply, register online and get started in minutes, using the computers already in your dispensary or a tablet. PLEASE NOTE: During the initial registration you must use a generic dispensary/practice email address, you add ALL users afterwards!
    One FREE account for Dispex members!!
no setup costs
no extra support costs
branch site(s) will need to subscribe to the bolt on register for an annual fee of £216+vat, contact the office for further details: sales@dispex.net
NON-MEMBERS:
Free 3-month trial period for non-members, followed by the option to join Dispex or subscribe to the platform only. Please click HERE to read the
DispexCD Terms & Conditions.
Why switch from paper to electronic CD registers?
SAVE TIME - bring more efficiency to your dispensing process. It means you can potentially save hours per month  on the simple to use & time optimised system.
SAVE MONEY-Dispensaries save an average of £30 per month by using DispexCD instead of paper CD registers.
REDUCE ERRORS-

By eliminating calculation errors and misread handwriting, dispensaries using DispexCD have fewer CD discrepancies and errors.
SAFE & SECURE

- 

Multiple layers of security and encryption plus daily backups to protect your patient data.
USER-FRIENDLY- DispexCD has been built to be user-friendly, with an interface that just makes sense -no prior training needed.
FULLY COMPLIANT- DispexCD is fully legally compliant and supports NICE best practice for the management of controlled drugs.
FLEXIBLE

- DispexCD fits around your existing SOPs and workflows, not the other way around. Adjustable settings help you customise DispexCD for your dispensary.
FREE for the duration of your DISPEX membership*

EXTRAS - includes Returns registers. It is "best practice to record returns.
Please click HERE to read the DispexCD Terms & Conditions. For further details including a short YouTube video and a demo page, please click here.