This course is accredited by the Dispensing Doctors' Association!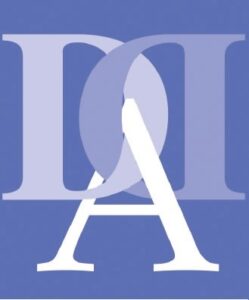 KEY FEATURES
✓ Auto-enrolment with an immediate start
✓ Thirty hours of educational content
✓ Fully online
✓ Study from anywhere, at any time
✓ Perfect for an introduction to a subject or a subject refresher
✓ Great addition to your CV
✓ Receive a certificate upon completion
✓ Official Dispensing Doctors' Association CPD certified course
The sections below cover all the relevant knowledge and skills needed to start out in a dispensing practice as either a new dispenser or an apprentice.
1.  Dispensing – The Legal Stuff
2. The Need for Accuracy
3. The Prescription
4. Preparing Prescriptions
5. Owings and Ordering Stock
6. Handing Out Prescriptions, Delivery Services and Filing Prescriptions
7. Quality Standards -DSQS and SOPs
8. Cold Chain and Handling Hazardous substances
9. Controlled Drugs
10. Controlled Drugs Waste Management
11. Drug Alerts
Dispex Members: AVAILABLE FOR JUST £120 inc vat pp
Non-Members: £240 inc vat pp

Apprentices recruited by Paragon will be eligible for free access to this 30 hour course which will give candidates the confidence to understand the complexities of dispensing and work in dispensaries. See the November Gazette for full details. To discuss employing an Apprentice, please contact Alistair Ling directly- alistair.ling@pgon.co.uk www.paragonskills.co.uk
Member Discounts
Dispex members are entitled to a 50% discount per student/ per bespoke course, please contact the office via training@dispex.net to obtain the members' discount code.
Click here to visit the site!